Dog Ultrasonic Anti-Barking Device
According to the actual use of the customer and the advice of the professional dog training institution, some suggestions for use are given.
About Ultrasonic Anti-Barking Device : 
Many times, dog barking is to attract the owner's attention and response. Beat or swearing will cause counter effects. The SUBORY dog ultrasonic trainer is a good choice to control barking in a gentle manner.
When the dog does bad behaviors, such as barking, jumping, stealing food or biting, immediately press the functional button of the device and issue verbal commands at the same time, such as 'stop', 'Quiet', 'No barking', 'Sit down'. If it does, give the pet appropriate rewards such as snacks, petting, etc., with positive guidance, strengthen the dog's memory. Be patient with training and correction. After a period of training, the pet can get rid of bad behavior habits.
Different dogs react differently when first using the product, such as hanging their heads, shaking their heads, howling, barking, wondering, running away, etc. This is normal.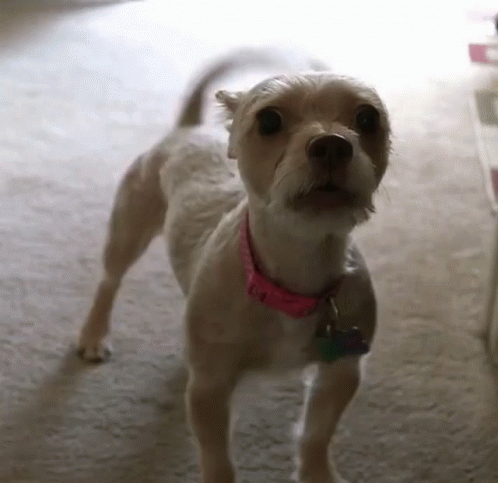 Manage your dog's barking and other unwanted behaviors
Trains Your Dog - This dog barking stopper device manages your dog's barking and trains your dog from chewing furniture, eating unsafe food, fighting with other dogs, and other unwanted behaviors.

 
Suitable for All Kinds Dogs - Powered by ultrasonic waves, this ultrasonic dog bark controller will have any canine companion acting like a perfect gentleman in no time. 
Safe and Easy to Use - This ultrasonic dog bark deterrent is created within the dog's hearing range, so it won't bother people but will stop your dog from barking. So, you can use it to keep your pet from barking without risking them being harmed in any way. 
With Flashlight - The LED flashlight with multi settings also comes in handy when searching for stray dogs or a lost dog out after dark. 
Portable - Whether you are at home, the park, or in your car, you can use it anywhere!
Why I Need Dog Anti Barking Device
Ultrasound design:based on the theory that ultrasound, the dog trainer can effectively train your dogs to be obedient and stop some unwanted behaviors, such as barking, chewing, digging and more.
Wide application:Perfect for training various dogs, such as pets, dogs in police , Collie, Border Collie, shepherd dog, etc.
Easy to operate:first open the battery cover and then put 1 piece 9V battery(not included), the sound is audible only to pets, finally turn on the switch and it can work well, also they can serve as a flashlight when necessary.
Multi-functions:except as a pet training tool, it also can prevent you from dog attacks, suitable for outdoor work, travel and security night patrol.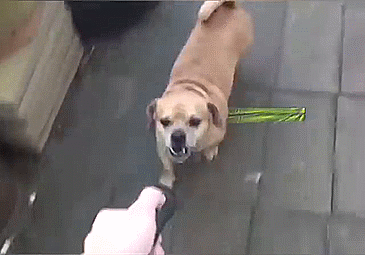 Material: ABS
Color: yellow
Size:140*40*30mm / 5.51*1.57*1.18inch
Powered by: 9V battery(not included)
Net weight: 55g
Package included:
1 x Dog Repeller(Battery not included)